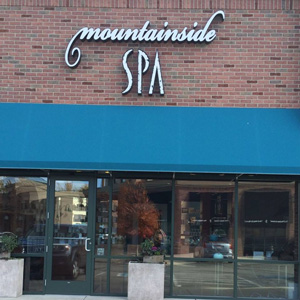 Salt Lake Valley - Old Mill
6556 South Big Cottonwood Canyon Road
Holladay, Utah 84121
Visit our expert therapists:
Monday – Wednesday | 10:00am – 7:30pm
Thursday – Saturday | 10:00am – 9:00pm
Closed Sunday
Alta - Goldminer's Daughter
(801) 851-0811
(801)742-2300 x 203
goldminers@mountainsidespa.com
Open Seasonally
November – April during the Alta Ski Season.
7 days a week from 10:00 AM – 9:00 PM
About Our Expert Therapists and Spa Professionals
At Mountainside Spa it is our mission to enhance the art of relaxation and master the Joy of living by providing restorative spaces where you can retreat from the world to heal your body, mind and soul.
Our Expert Therapists and Spa Professionals create personalized therapeutic experiences to help you enjoy a relaxing moment in your day.
Expert Massage Therapy
Ezralea Robbins is the Managing Partner for Mountainside Spa, and our affiliated resort location Goldminer's Daughter Spa. She is a professionally licensed Massage Therapist and Esthetician, with 20 years of experience in the spa industry, working in private practice, group practice, destination resort spas, professional coaching, and spa development.
Spa Professional
Kimberlee Miller – LMT
Our Expert Massage Therapists have 5+ years of experience and have completed advanced training to become the best of the best.
While unique in our styles, our Master's of Massage Therapy combine expert knowledge of muscle and nervous systems within your body to create a treatment that can help overcome injuries and trauma.
Find our team at special events throughout our community.