The Power of Pumpkin: Why a Pumpkin Facial is All You Need
Looking for a way to soften your skin and stay healthy this fall? It's easy to get caught up in the chaos of work, family, and everything else in your life. With so much to worry about, you deserve a break from the stress. If you're looking for a festive way to pamper yourself, give a pumpkin facial a try.
Our Favorite Yam-Pumpkin Peel
If you're not sure which product is best, this enzyme peel is a great exfoliant for your skin.
Pumpkin is for more than just lattes and candles. Read on for everything you need to know about this delicious and powerful secret weapon.
Pumpkin Facial Benefits
A facial already does wonders for removing dead skin cells and giving your face a fresh glow. But when you mix in the power of pumpkin, you'll also see more moisture retention, which means a better complexion and pigmentation. Pumpkin in your facial will also boost your collagen production. Collagen is one of the most powerful anti-aging proteins and will keep your skin youthful.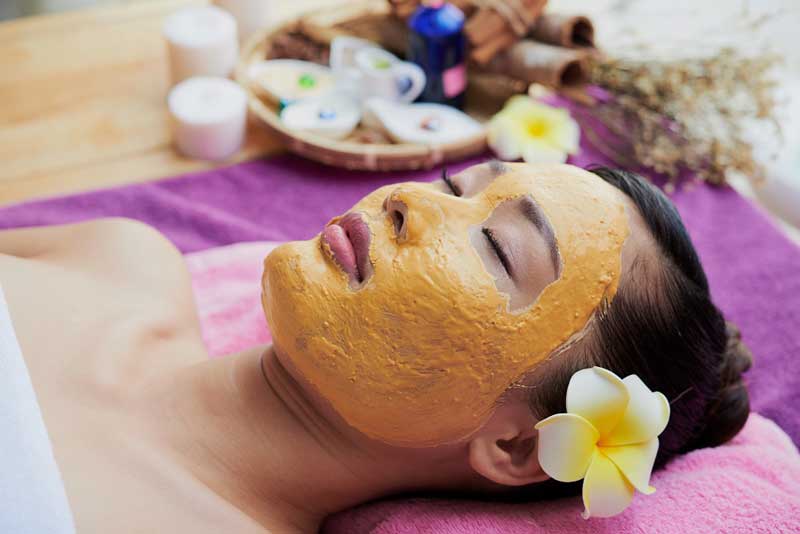 Pumpkin also contains powerful fruit nutrients that nourish your skin, such as alpha-hydroxy acids (or AHA's), Vitamin C, and Vitamin A. AHA's promote healthy skin cell turnover. Vitamins C and A will make your skin smooth and soft, and boost your overall bodily health.
For those with acne, pumpkin seeds contain zinc, which helps to regulate your hormones and oil production. This will also help your skin heal after acne damage.
What is a Pumpkin Facial?
A regular facial is a multi-step treatment that's used on your face and neck. Whether you schedule a professional facial or do one at home, you'll be giving your skin an amazing reset from dirt, dead skin, and other debris like makeup.
A pumpkin facial works the same as traditional treatment, but with the added bonus and benefits of pumpkin. First, you will wash and clean your face, and then you will exfoliate and nourish your skin using a pumpkin facial spread. Using the power of pumpkin, your skin will be clearer and better hydrated at the end of your facial.
The Importance of Facials for Healthier Skin
In the fall, we tend to stay indoors more with home heating. Heat can dry out our skin. A pumpkin facial in the fall is a perfect, festive way to stay moisturized.
Using a hydration mask during a facial will restore the moisture levels in your skin. It will also help you retain moisture between uses. Our Pumpkin Latte Hydration Masque is packed with hydrating nutrients, such as Vitamin E and Omega 9.
How to Give Yourself a Pumpkin Facial
Between spa visits, you can give yourself an amazing facial at home. A pumpkin facial is a great way to promote healthier skin and moisture imbalance.
To start, get comfortable in your favorite pajamas or robe. Once your face is clean, apply your pumpkin product. If you're not sure which product is best, this enzyme peel is a great exfoliant for your skin.
Your pumpkin peel will also reduce pigmentation, sun damage, and fine lines. Once you've applied the peel, sit back, close your eyes, and let the pumpkin do its magic.
Treat Yourself to a Pumpkin Facial or Spa Service
If your skin is looking a little tired these days, a pumpkin facial might be just what you need. It's the perfect dose of nutrients to help repair your skin while you kick your feet up and relax.
At Mountainside Spa, we know that pumpkins are packed with essential vitamins and antioxidants. That's why we offer pumpkin facials during this festive time. If you're ready for a much-needed visit to our spa, sign up for a membership here. You'll be able to take advantage of regular spa treatments, special offers, and limitless rest and relaxation.